We had so much fun, we're doing it again! The Sonoma County Fair is excited for the 3rd  annual Beer Competition and Festival! For decades Sonoma County has been known as a premier wine destination, however, we love beer too! We're inviting all breweries and cideries in the United States to celebrate our love of beer with us. Please find the details of our contest winners below.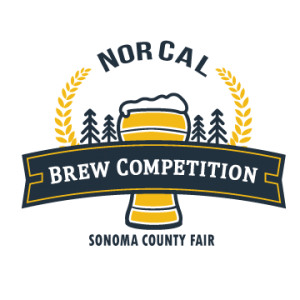 2019 Brew Competition Results
Best of Show went to Bear Republic Brewing Company of Cloverdale, CA for their Fiat Brux.
Gold medal winners in each division were:
Lake Front Brewing of Milwaukee, WI – Lakefront Maibrock, Pale Malty European Lager
Claremont Craft Ales of Claremont, CA – Oxford, Wood Beer
Ocean View Brew Works of Albany, CA – Rhapsody Lager, International and Czech Lager
Bear Republic Brewing Company of Cloverdale, CA – Fiat Brux, American Wild Ale
Claremont Craft Ales of Claremont, CA – Pepper & Peaches, Fruit and Spiced Beer
Gilman Brewing Company of Berkeley, CA – Champ Rochaux, Fruit Beer
Infamous Brewing of Austin, TX – Camacho, American Stout
Third Street Aleworks of Santa Rosa, CA – Bootleg Baltic Porter, European Amber, Dark and Strong
Garage Brewing Co of Murr, CA – Rancho Lager, Standard American Ale
Mazama Brewing of Corvallis, OR – Tripel, Belgian Ale
Gilman Brewing Company of Berkeley, CA – Antifreeze, Specialty IPA
South Gate Brewing Co. of Oakhurst, CA –Bob Barley, Strong American Ale
Device Brewing Company of Sacramento, CA – Integral, American IPA
South Gate Brewing Company of Oakhurst, CA – Glacier Point Pale Ale, American Ale
Claremont Craft Ales of Claremont, CA – Jacaranda, English Scotland and Ireland
Gowan Cider of Philo, CA – Gomans' 1876 Heirloom Cuvee, Standard Cider and Perry